Goldbear's All Alone (Hemmo) - 06 May, 2006 - 04 December, 2009

---

Hemmo spent some time as a guest with Sandbears in 2008 and both proved himself at stud and found his way into our hearts. He was a monster but we came to love him dearly.

He returned to his Finnish home at Kirsi Kultavuori's Goldbears kennel but we were delighted when he returned to us in March 2009 for an extended second stay. Unfortunately he suffered a gastic torsion and we lost him to the dreaded bloat. Despite being rapidly operated on, our veterinary surgeon could not save him. We now have a big hole in our hearts and he will be greatly missed at Sandbears and by Kirsi to whom we extend our sympathies.

We are comforted by the fact that Hemmo lives on in our memory and through his wonderful offspring.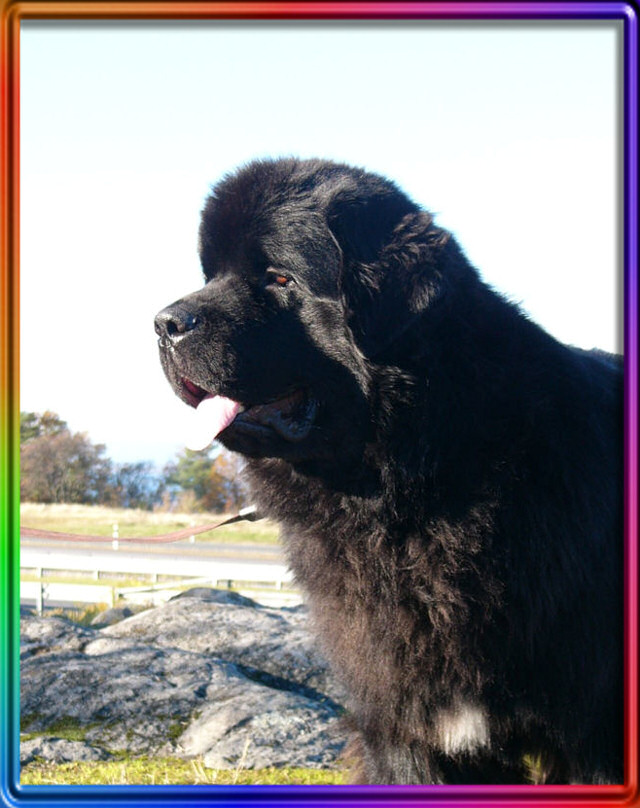 Sadly missed by Sandbears and Goldbears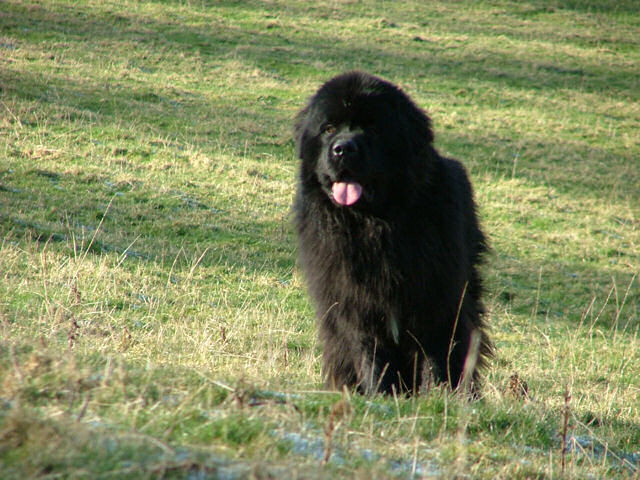 Hemmo loved his life at Sandbears and was much loved in return
Parents
Grandparents
Great-Grandparents
Great-Great-Grandparents
TOP SHELF'S FALLEN OFF THE WAGON
Can. Ch., Am. Ch. TOP SHELF'S BLACK RUSSIAN
Am. Ch. KILYKA'S DADDYS DAKOTA SPORT
Am. Ch. KILYKA'S BENEDICTION
Am. Ch. KILYKA'S DEEPWATER
Can. Ch., Am. Ch. TOP SHELF'S CHIVAS REGAL
Am. Ch. CRYSTAL BAYS ENGLISH BUTLER
Can. Ch., Am. Ch. AMITY'S TAYLOR OF POUCH COVE
TOP SHELF'S INTL INCIDENT
Can. Ch., Am. Ch. TOP SHELF'S NIGHTCAP
Am. Ch. BLACKSTONE'S PERCYFUL JAMES, ROM
Can. Ch., Am Ch. OLD BAYS BACARDI OF TOP SHELF
Am. Ch. CAYUGA O'HARA
Am. Ch. THE BOMBARDIER, ROM
TWILLIN GATE SOUL CAYUGA
Int. Ch. GOLDBEAR'S VIVA LA DIVA
Am. Ch., Int. Ch. POUCH COVE'S WALK TALL CAYUGA
Multi-Int. Ch. MIDNIGHT LADY'S ESPECIALLY FOR YOU
Int. Ch. TWILLIN GATE QUOMANDOR
Ch. MIDNIGHT LADY'S DIORISSIMO
POUCH COVE'S NOTABLY NUMA
Am. Ch. POUCH COVE'S MATTER OF FACT, ROM
POUCH COVE'S NUMAS TIANI
Fin. Ch., S. Ch. ZIPITYDODA VOM HAUS HESWELL
XTRA SPECIAL VOM HAUS HESWELL
Multi-Int. Ch. TWILLIN GATE QUINTEX
NEWETTAS ANANNA VICTORIA
TWILLIN GATE VICTORY
Am. Ch. THE BOMBARDIER, ROM
Int. Ch. CAYUGA WANTED BY TWILLIN GATE

This pedigree was generated from the UK Newfoundlands Info web site.
Clicking on a dog's name will open a new browser window and take you to their profile pages on that site.